19 Oct 2023
Harnessing African AI for the World
A session at the 2023 World Economic Forum Young Global Leaders Sumit in Dubai hosted by Dr. Abdigani Diriye and Prof. Vukosi Marivate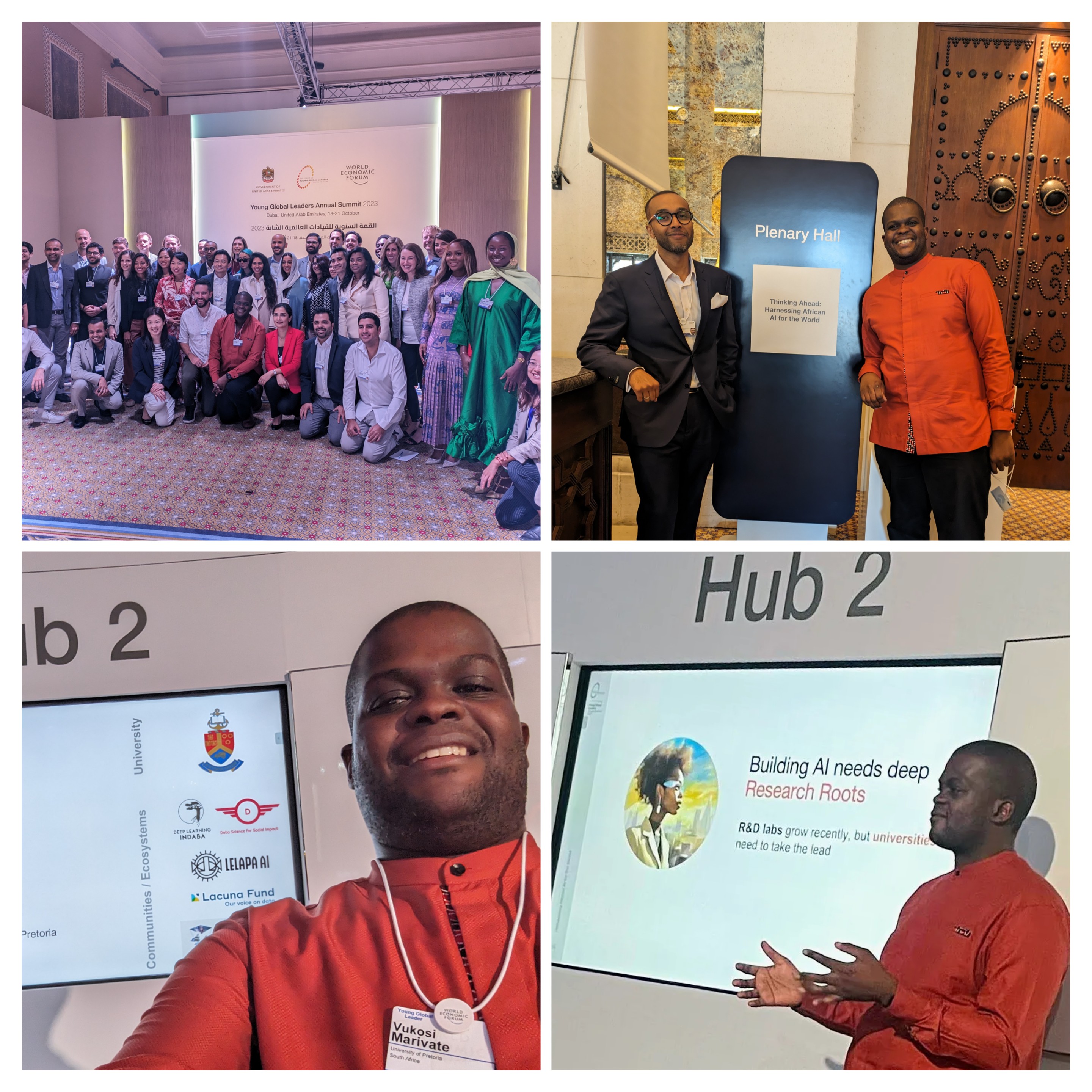 Harnessing African AI for the World
The 2023 World Economic Forum Young Global Leader Summit in Dubai hosted a session titled "Harnessing African AI for the World," featuring Dr. Abdigani Diriye and Prof. Vukosi Marivate. This enlightening session explored the burgeoning African AI landscape, its opportunities, and challenges.
Africa's AI Scene: Dr. Diriye spoke about AI's growth in Africa. Touching on hurdles and opportunities.
Challenges Ahead: The session touched on Funding, Brain Drain, IP protections and what is needed to be competitive in AI.
African Innovation: Africa's AI story is about people finding creative solutions to problems. We can learn from Africa's way of doing things.
Get Involved! The session ended with a call to join in. We should work together, like academia, businesses, and governments, to make AI work for everyone.
In Conclusion: The session showed us how Africa is making exciting AI innovations. We should learn from them and use AI to make the world better. Get involved and be a part of the change!